About Us
We area leading Mexican law firm, specialized in several practices with more than 30 years of experience, being partner of ILP GLOBAL (International Lawyer Partners) entity, which nowadays is formed by five of the most important law firms in Latin America and Europe, sharing the same project, philosophy and teamwork methodology.

En In Mexico and its partners in Ecuador, Spain, Germany and Peru, share the vision of providing innovative quality solutions, being agile and providing reliability, keeping a close relationship with their clients.
International Law Firm Alliance E-Iure
ILFA E-Iure facilitates the professional exchange information about domestic and global practice, the legislation development, facilitating communication between its members and improving their abilities in order to attend the needing's of their respective clients which are increasingly directed to international issues.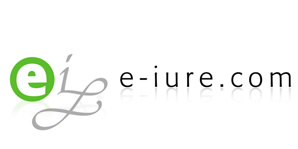 ILFA E-Iure network offices have worked together on several times for the same client in order to guarantee a legal service of identical quality in any required country. Currently, E-Iure has members in Germany, Australia, Austria, Brazil, Bulgaria, Canada, Croatia, Ecuador, Spain, France, Hungary, India, Italy, Luxembourg, Mexico, Poland, Portugal, Holland and Turkey, holding non-members associated offices in other countries of the five continents.